April 6, 2022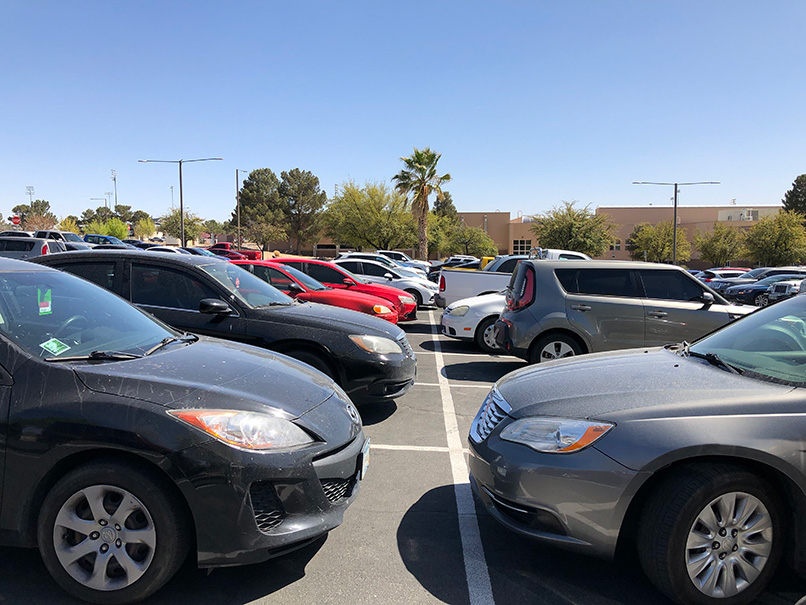 Burglary and vehicle theft
The NMSU Police Department responded to 22 incidents of criminal damage, larceny, burglary or theft involving automobiles in parking lots on the Las Cruces campus between January and March. Four of these incidents involved the theft of a vehicle, and another two involved the attempted theft. All four stolen vehicles were recovered. Officers continue to investigate these crimes, and ask anyone with information to call the NMSU Police Department at 575-646-3311.

To reduce the chances of burglaries and the potential impact from them, the NMSU Police Department encourages the following steps:
Ensure all vehicle windows are closed and doors are locked when your vehicle is unattended. 
Do not leave keys or valuable items in your vehicle.
Be aware of your surroundings when walking to or from your vehicle.
Consider etching all windows with the Vehicle Identification Number.
Do not leave the vehicle's title or personal or financial documents in vehicle.
Back up all computer hard drives on a regular basis, and store the backups in a secure location/manner and not connected to the computer.  
Keys to any offices and vehicles should be kept in a locked safe only accessible to authorized personnel.  
Students are encouraged to remove valuables from their vehicles or residences if they will be gone for extended periods of time.