NMSU-based educators to present research at state conference
By Adriana M. Chávez
575-646-1957
adchavez@nmsu.edu
Mar 30, 2022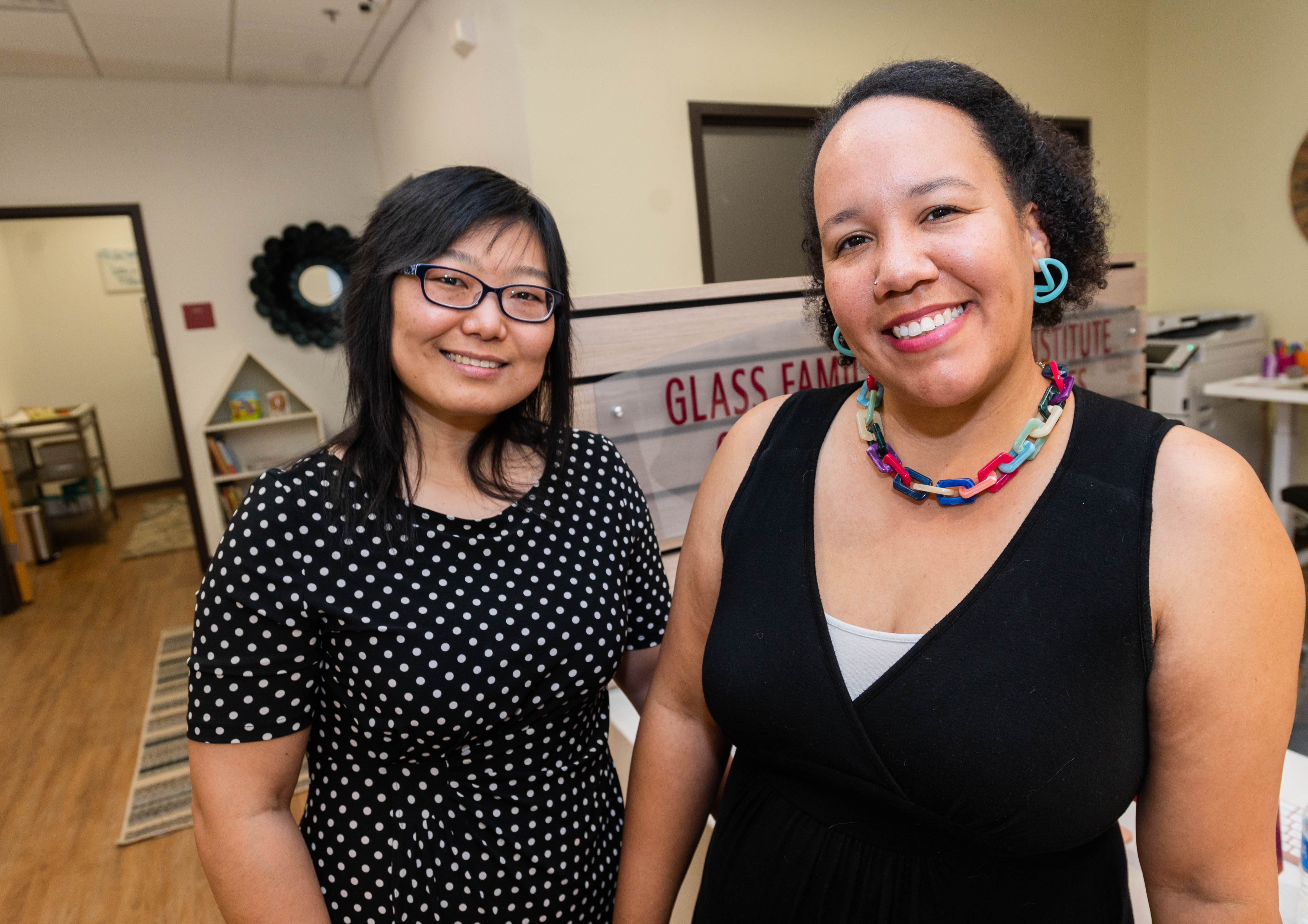 Four New Mexico State University-based teams will attend a statewide conference in early April to share research in early childhood education.
The New Mexico Association for the Education of Young Children annual conference will take place Friday, April 1, and Saturday, April 2, at the University of New Mexico. The teams representing NMSU consist of a variety of early childhood stakeholders from the Southwest and borderland area. Presenting research team members include early childhood pre-service teachers, professors and researchers from NMSU and Doña Ana Community College; in-service teachers from Doña Ana County; and undergraduate, graduate and doctoral students from the NMSU College of Health, Education and Social Transformation. 
A team supported in part by the Glass Family Research Institute for Early Childhood Studies at NMSU will present, "The Power of Resilience: Journeys of Four Early Childhood Educators." That team consists of Arilene Aguirre, Elsie Sanchez, Jasmine Miranda, Kathryn Million, Lynn Bagwell, Marcie Garcia, Michelle Dominguez and Wenjie Wang.
Two teams will present results from a recently completed pilot project, Family & Friends of Toddlers, with early childhood stakeholders. The pilot project was funded through a grant from the Brindle Foundation. With collaboration from local community agencies, more than 1,100 local families with toddlers were provided activities to try in their homes during the pandemic.
Wang, the postdoctoral researcher for the institute, is also part of a second team presenting, "Loose Parts: Inspiring Culturally Relevant Activities for Young Children." Team members include Emm Heredia, Luzía Manuel, Christina Morales and Liz Monge. The team will share teaching strategies with early childhood educators to implement in their classrooms using recycled and low-cost materials. The pilot, supported in part by the Brindle Foundation, was one of the first organized through the Glass Family institute. 
NMSU Curriculum and Instruction Assistant Professor Rhianna Thomas, doctoral candidate Thomas Korang and Angela Owens, director of the Glass Family institute, will present results that bridge theoretical implications from the Family & Friends pilot project to practical application in early childhood educator settings. The session is related to the recently completed pilot project, "Multicultural education and culturally responsive education, what's the difference and what does it mean for my teaching?"
Owens and NMSU Curriculum and Instruction Assistant Professor Monique Matute-Chavarria will present, "Aspirations, Hopes & Fears: Honoring the Needs of Diverse Families Outside of the IFSP/IEP Process." The session will cover a theoretical and more inclusive approach toward authentically including families from diverse backgrounds who are caring for young children throughout the special education process.
Owens recently celebrated her first year as the institute's director. The institute seeks to influence policy and practices related to New Mexico's young children, families and early childhood stakeholders. It was made possible by a generous gift from Smoky Glass Torgerson and her husband, Alan, and will advance research in early childhood care and education through collaboration not only between departments at NMSU, but with partners off campus as well, to identify best practices and policies. The institute's vision was co-created in part by NMSU Professor of Early Childhood Education Emeritus Betsy Cahill, an early childhood advocate and pioneer. The goal of the institute is to disseminate research that captures the essence of experiences and knowledge that exists between local early childhood care, the community and educational practices and policies.
Owens' research focuses on caregiver experiences with the special education process, early childhood education and inclusivity for all children. She also has experience ranging from teaching in childcare, elementary and special education settings, and as an elementary campus administrator, and as a liaison at the state level between school districts and families during the special education process.
To donate to the institute, visit https://advancing.nmsu.edu/givenow.