Business, engineering alum connects with potential employees at NMSU career fair
By Nora Hahn
norah@nmsufoundation.org
281-728-6999
Feb 03, 2022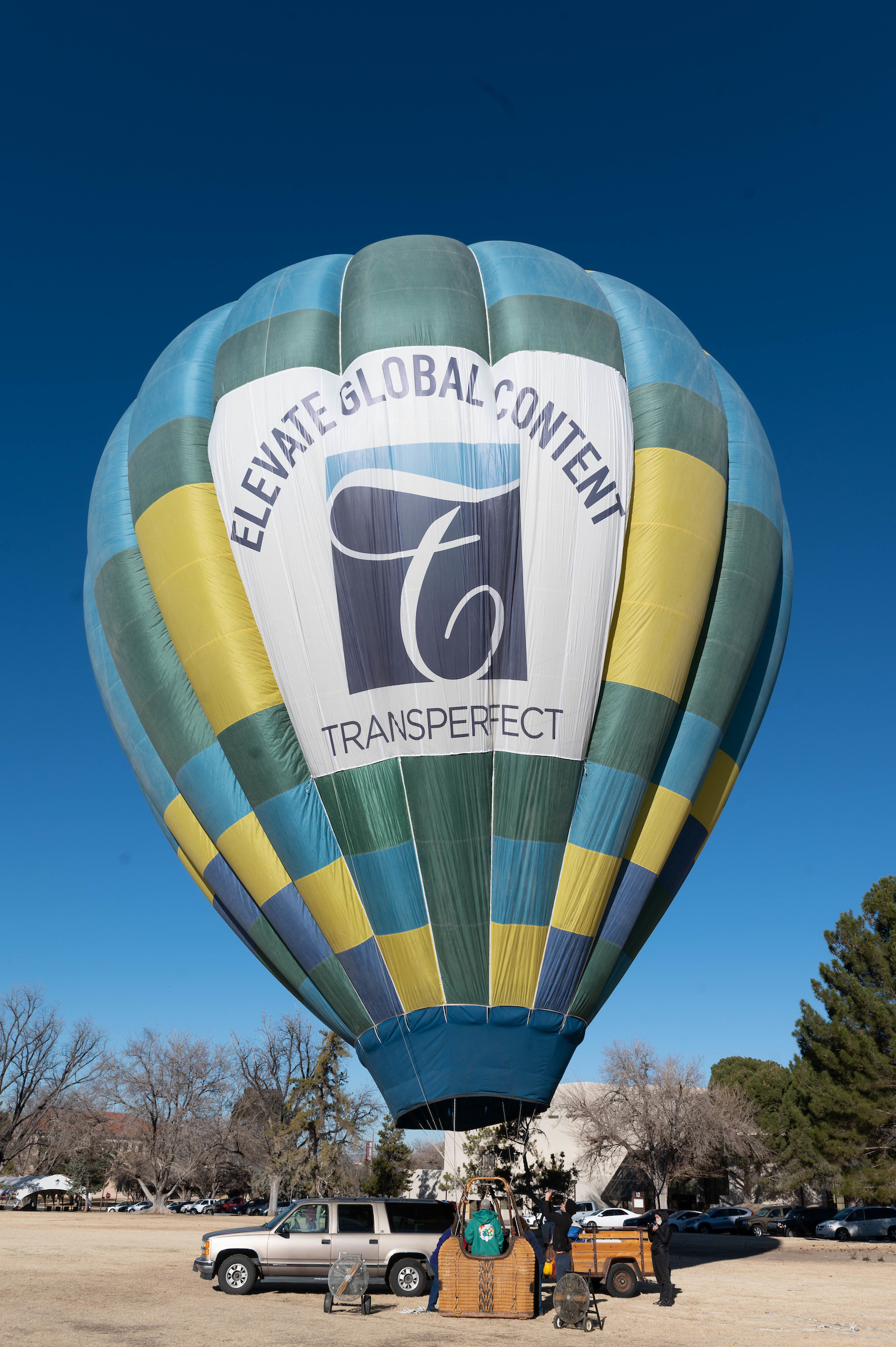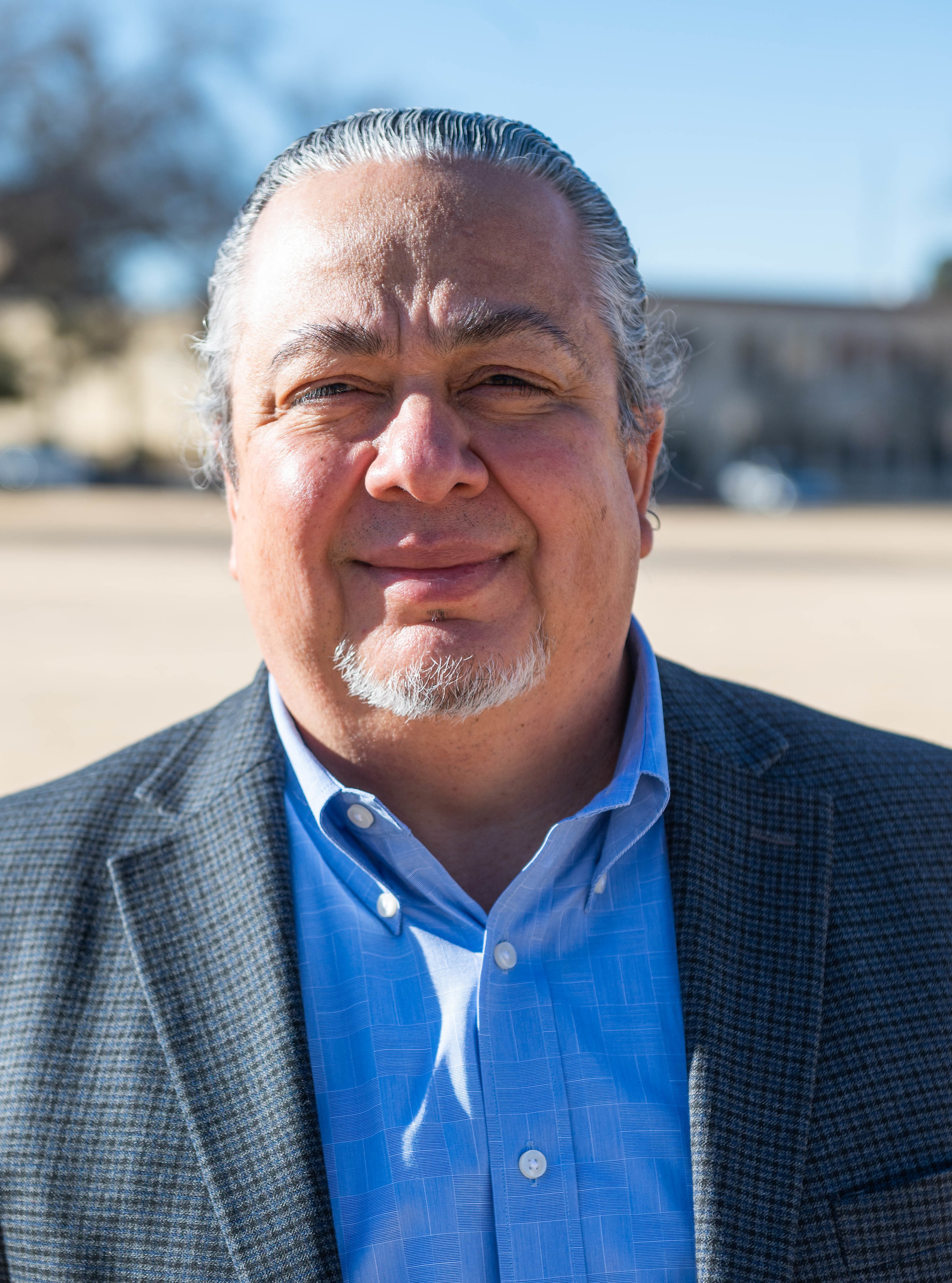 New Mexico State University's 17th annual Career Connections event brought job recruiters from across the country to the Las Cruces campus this week – many of whom were returning to their alma mater to seek out new talent.
Alumnus Roy B. Trujillo, chief operating officer of TransPerfect, is a 1988 graduate of both the colleges of Business and Engineering. Trujillo said he understands the deep bench of talent at NMSU. He targeted business, computer sciences and engineering students to find recruits for TransPerfect Connect, a division of TransPerfect that plans to open a 300-person call center in El Paso later this year.
But he didn't come alone: Trujillo – an avid hot air balloon enthusiast – brought a hot air balloon bearing the TransPerfect logo. The 60-foot-tall blue, green and yellow balloon stayed tethered at the NMSU campus for several hours, drawing students to the event and giving them an up-close look at the beauty and science of hot air ballooning.
"I came to the career fair because it's really important to just see what the job market is like," said Jared Brown, a junior majoring in information and communication technology and information security. "Coming to the career fair gives me 30 different companies I can talk to, and everyone needs IT. When I talked to TransPerfect, they did mention how they do translation services for a lot of big companies, and they have IT positions in-house all around the country. So that really interested me." 
TransPerfect is a group of companies providing language services and technology solutions for global businesses. With offices in more than 120 cities on six continents, TransPerfect serves more than 12,000 clients worldwide.
"It is a privilege to recruit students to join our company because we believe our strength is our people, and nowhere is this truer than at NMSU," said Trujillo. "TransPerfect is more than a translation company. We're a family of committed people dedicated to being the world's leading enabler of global communications, and I know from my years here at NMSU that we have some of the best talent in the world right here."
A native of Chimayo who grew up in and around Los Alamos and Santa Fe, Trujillo's devotion to NMSU includes a scholarship established in memory of his father, one of the state's top educators. The Mr. Ben Trujillo Memorial Endowed Scholarship supports NMSU undergraduate students in the College of Engineering, carrying on the legacy of a man known as "Mr. Ben," who inspired and motivated hundreds of students to study math, engineering, and the sciences. Anyone can make donations to the scholarship fund at giving.nmsu.edu/mrben.html.