NMSU names ACES associate dean, director of Agricultural Experiment Stations
By Jane Moorman
505-249-0527
jmoorman@nmsu.edu
Jun 18, 2020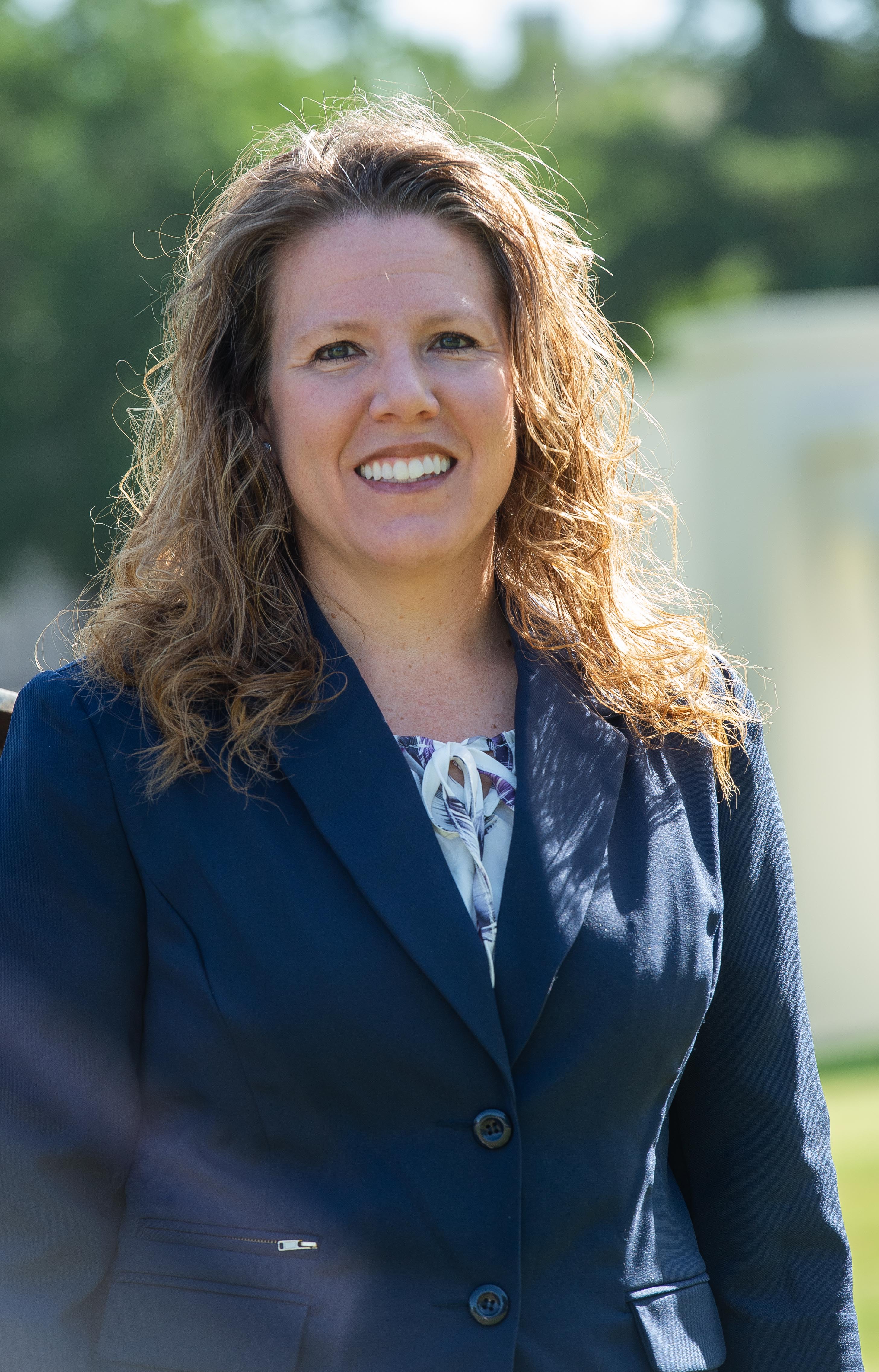 Leslie Edgar believes in land-grant universities and the work they do for the communities they serve, as well as their national and global reach and impact.
Edgar is the new associate dean and director of the Agricultural Experiment Station Administration in New Mexico State University's College of Agricultural, Consumer and Environmental Sciences.
Growing up on a family-owned farm in Idaho, she knows the importance of research-based information to help agricultural producers succeed.
"I believe in the land-grant system's tripartite mission of academics, research and extension/outreach, which is critical to the sustainability of agriculture," said Edgar, who holds bachelor's and master's degrees in agriculture from Utah State University and a doctoral degree from Texas A&M University.
Edgar joined the College of ACES leadership by way of University of Arkansas, where she held several positions, including assistant dean of student programs in the Dale Bumpers College of Agricultural, Food and Life Sciences, and University of Georgia, where she was head of the agricultural leadership, education and communication department.
"We are delighted to have Dr. Edgar as part of the ACES College leadership team at NMSU," said Rolando Flores, College of ACES dean.
"COVID-19 has added an additional level of complexity to the 'regular' challenges that the college, NMSU and agriculture in New Mexico have," Flores said. "It is very critical the ACES college has a major positive impact on New Mexico's agriculture, food chain and the health of New Mexicans.
"The new challenges demand new approaches, more effectiveness and faster impact of ACES research to move New Mexico's agriculture forward," Flores continued. "Dr. Edgar has the experience and leadership to achieve that with the college faculty, staff and students."
Edgar sees her leadership role at NMSU as leveraging existing resources to build a robust agricultural experiment station system that meets the needs of local, national and global stakeholders.
During her first month at NMSU, Edgar has visited with all of the ACES departments heads and superintendents of the agricultural science centers.
"NMSU has an amazing strategic plan – LEADS 2025," she said. "I wanted to hear their vision of what their department or experimental farm/ranch can do to fit into the second objective focused on research and creativity."
Research funding is a competitive environment, with more project proposals than available support.
"Competitive grant funding is being awarded more and more to multi-state, multi-disciplinary project teams," Edgar said. "The College of ACES has been doing an excellent job of participating on and leading these teams, as well as working across departments within the college and with other NMSU colleges."
With a background in agricultural and scientific communication, one of the areas Edgar will focus on is working with department heads and science center superintendents to help tell their story at a higher level.
"I am committed to supporting NMSU's goal to return to an R1 status, which indicates we are a doctoral university with the highest level of research activity," Edgar said. "The College of ACES leads the university in extramural funding submissions and awarded grants.
"Our next steps are to continue the positive trajectory in secured funding and to increase published research, as well as expand our communication efforts to better tell our research and creativity story, to both our peer institutions and to the public."