NMSU ACES representatives participate in 2019 Chihuahua Agro Expo
By Victoria Balderrama
575-646-1614
vbalde@nmsu.edu
Sep 12, 2019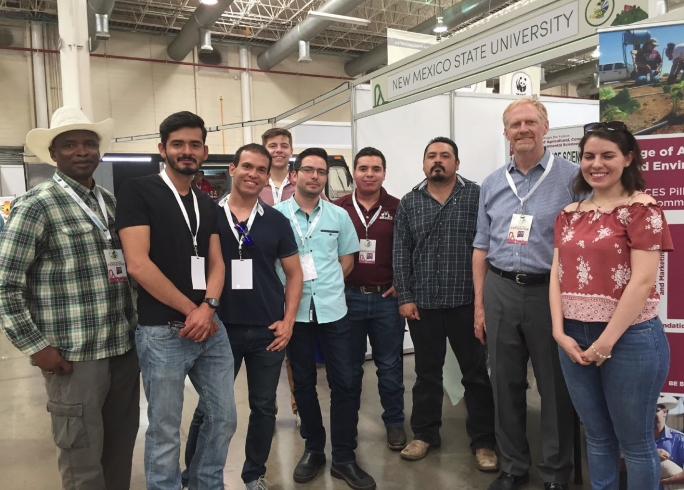 The New Mexico State University College of Agricultural, Consumer and Environmental Sciences participated in the 2019 Chihuahua Agro Expo in August in Chihuahua City, Chihuahua, Mexico, to meet with interested prospective students.
"Attending the event was enriching for all ACES participants in terms of interactions with visitors interested in various academic programs existing within ACES. This was a great opportunity to showcase these programs and increase the visibility of ACES, and, ultimately increase ACES recruiting of new students," said Soum Sanogo, professor of Fungal Plant Pathology in the Department of Entomology, Plant Pathology and Weed Sciences.
The NMSU ACES team that participated in this event included Sanogo, Sam Fernald, professor of Watershed Management and director of Water Resources Research Institute, two graduate students Joaquin Figueroa and Jorge Preciado, Mark Sheely, program coordinator of the Water Resource Research Institute, along with two ACES alumni Alonso Garcia and Jorge Fernandez from the Department of Plant and Environmental Sciences.
More than 80 people visited the NMSU ACES booth and inquired on various academic and research programs within the college. Sanogo said he believes NMSU had the only educational booth at the Agro Expo, which was an advantage that led to the large volume of visitors.