NMSU's next climate change lecture to highlight the impact of art
By Amanda Adame
575-646-7953
aadame4@nmsu.edu
Nov 13, 2019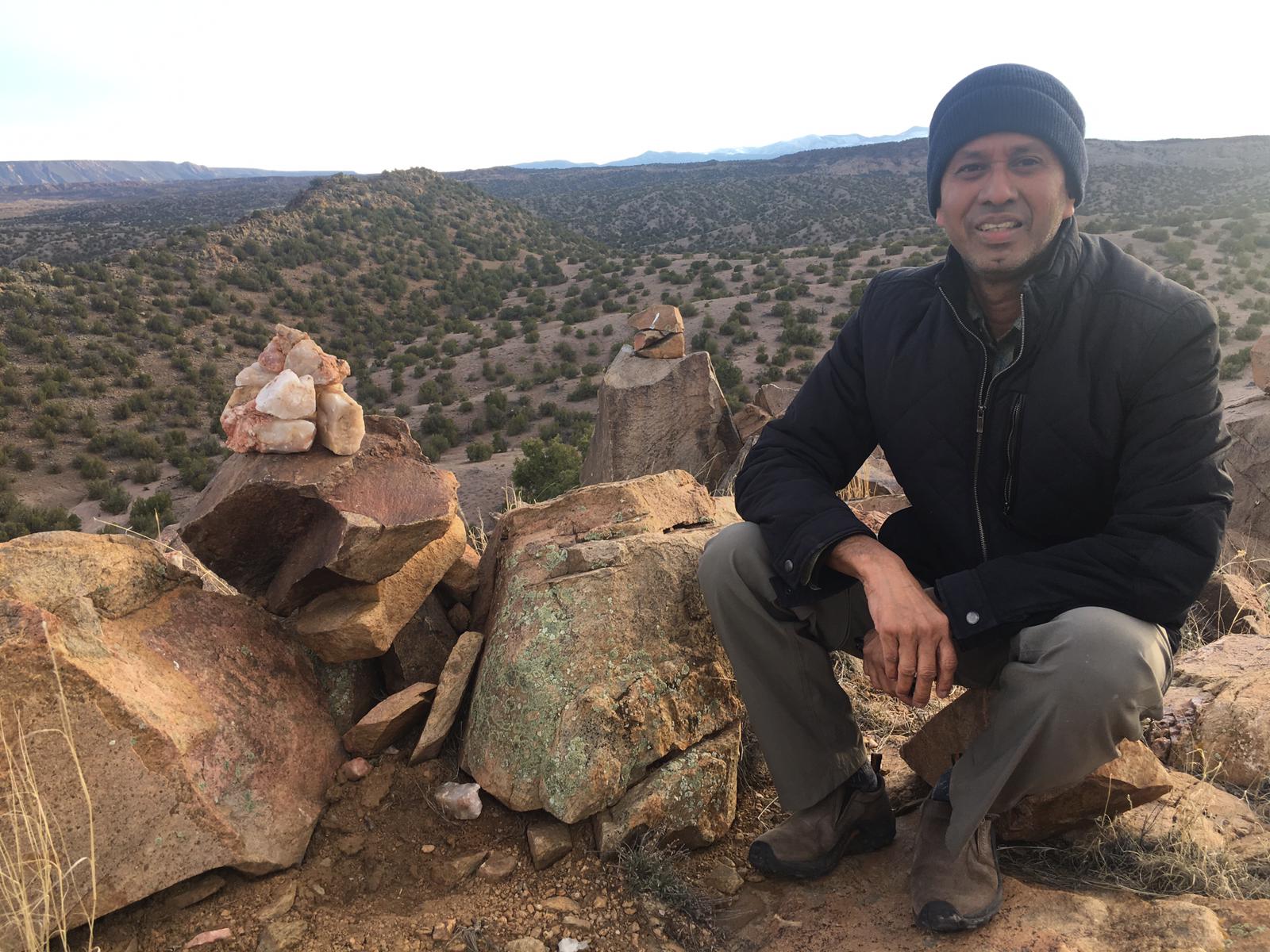 New Mexico State University's Climate Change Education Seminar Series (NMSUCCESS) continues with a closer look at how art can be used to engage the public about environmental threats in the Rio Grande region. The next lecture is part of the "Species in Peril Along the Rio Grande" schedule of events in November including workshops, presentations and exhibits related to climate change.
NMSU alumnus Subhankar Banerjee, the Lannan chair and professor at the University of New Mexico's art and ecology program, will give a talk titled, "Multispecies Justice in the Age of Biological Annihilation and Climate Breakdown," at 7 p.m. Wednesday, Nov. 20 at the Rio Grande Theatre, 211 Main Street.

Banerjee is co-curator of "Species in Peril Along the Rio Grande" – an artistic response to what a recent United Nations report called an "unprecedented" threat to biological diversity worldwide caused in part by climate change.

"With arts and stories informed by science and indigenous ecological knowledge, 'Species in Peril Along the Rio Grande' offers a regional model of building bridges (not walls) across nations, peoples, disciplines and creative practices, to address a global crisis – the crisis of biological annihilation, which includes human-caused extinctions, die-offs and massacres of non-human kind with whom we share this Earth," Banerjee said.

Banerjee's photographs have been highlighted in more than fifty exhibitions around the world and the Harwood Museum of Art will show his work in December 2019. He received a Greenleaf Artist Award from the United Nations Environment Programme and a Cultural Freedom Award from Lannan Foundation.

"Artists like Subhankar and exhibitions like 'Species in Peril Along the Rio Grande' fuel interdisciplinary collaborations that create collective resources to cultivate awareness, initiate new questions and potential solutions, build new models of understanding, and inspire sustained action and change," said Marisa Sage, director of the NMSU Museum of Art, which is among 14 institutions to host events this month about climate change.

This is the final talk this semester of the continuing NMSUCCESS series of lectures by experts in different fields, which began last year. The series will continue in spring 2020. Future topics will include mass extinction threats, carbon sequestration, national and global security concerns and agricultural responses. The series' goal is to shine a light on research and issues related to climate change for this region.

Learn more about other events in Las Cruces during "Species in Peril Along the Rio Grande" month at https://uag.nmsu.edu/species-in-peril-along-the-rio-grande/.