Marcus Gay receives NMSU's fall 2019 'A' Mountain Staff Award
By Victoria Balderrama
575-646-1614
vbalde@nmsu.edu
Oct 31, 2019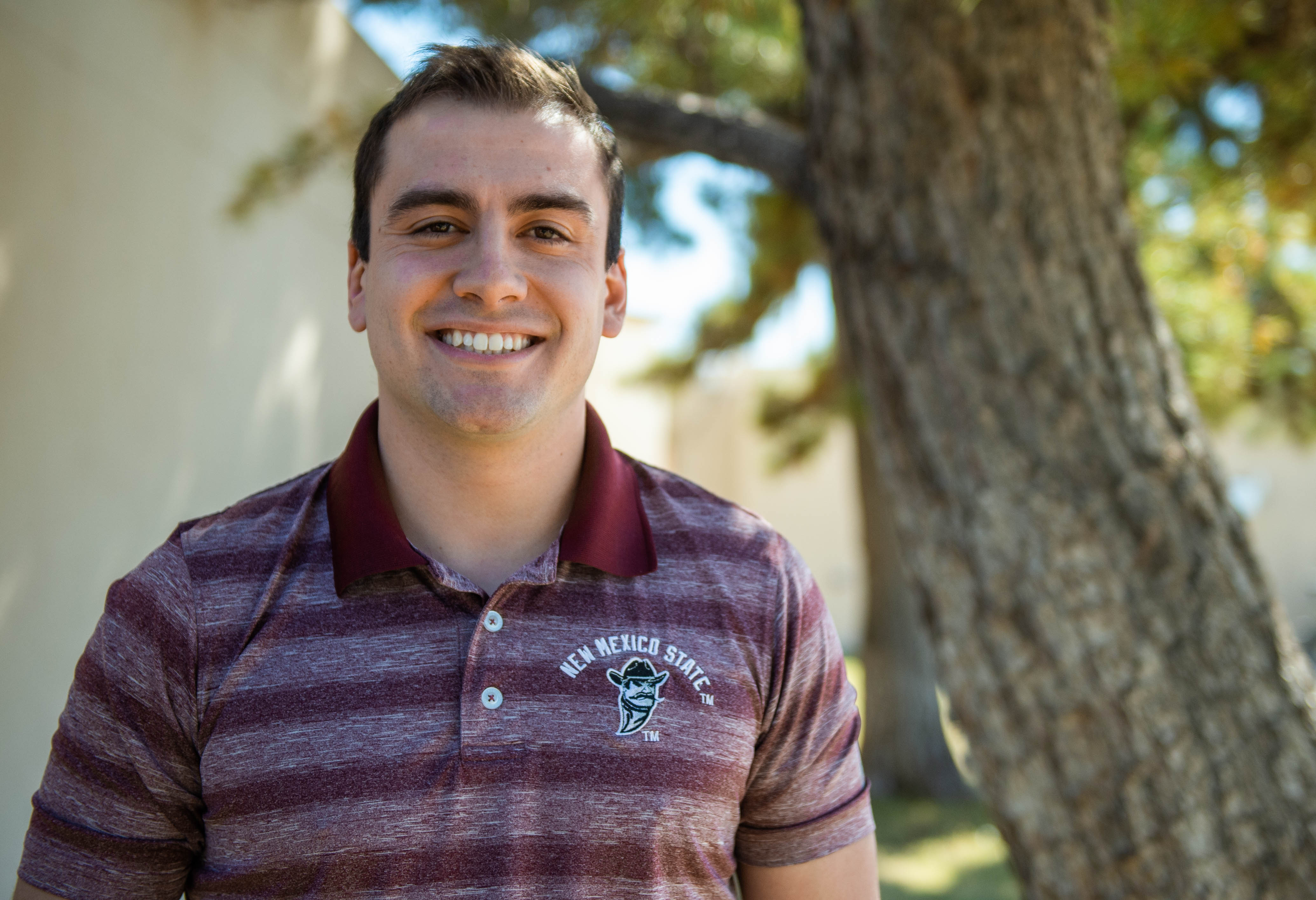 The New Mexico State University "A" Mountain Staff Award recognizes an NMSU staff member who demonstrates the core values of leadership, excellence, access, diversity and inclusion, and student-centered.
At the ninth annual NMSU Employee Picnic, held Oct. 25, the fall 2019 "A" Mountain Staff Award was presented to Marcus Gay, student program coordinator for the New Mexico Water Resources Research Institute at NMSU.
"I am honored and humbled to receive the 'A' Mountain Staff Award. Any success I have had in my role can be attributed to the wonderful people who work with me in the Water Resources Research Institute. I love to work at NMSU because of the wonderful and interesting people that make the campus so unique. As a native New Mexican, I take pride in working for the state's land-grant university. I also take pride in the diversity of our campus and the socioeconomic mobility the university provides students in their education," Gay said.
An alumnus of NMSU, Gay graduated with his bachelor's degree in geography, focusing on human-environment relationships. In 2018, he received his master's degree in science education. Soon after, Gay began his career as a student program coordinator at NMWRRI, working with the Water Science and Management Graduate Degree Program.
Gay has worked extensively in the Acequia Landcover study, performing interpretation analysis and accuracy assessment tests. He plans to continue his work helping students be successful while working on his own graduate research and professional growth.