NMSU College of Engineering programs receive renewed accreditation
By Linda Fresques
575-646-7416
lfresque@nmsu.edu
Sep 05, 2019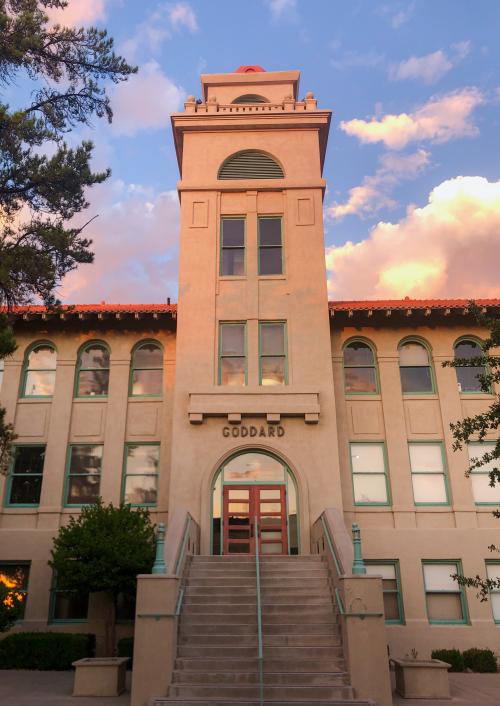 The College of Engineering at New Mexico State University has just received reaccreditation for bachelor's degree programs in civil engineering, electrical and computer engineering, engineering physics, chemical and materials engineering, industrial engineering and mechanical and aerospace engineering by the Engineering Accreditation Commission of ABET, the global accreditor of college and university programs in applied and natural science, computing, engineering and engineering technology.
The civil, electronics and computer, and mechanical engineering technology programs in the college were reaccredited by the Technology Accreditation Commission of ABET this past fall.

ABET accreditation assures that programs meet standards to produce graduates ready to enter critical technical fields that are leading the way in innovation and emerging technologies, and anticipating the welfare and safety needs of the public.

"Student success is the No. 1 goal for NMSU. All of our efforts in the College of Engineering are geared toward making students ready for the engineering workforce," said Lakshmi N. Reddi, dean of the College of Engineering. "We provide broad-based development of our students. Beyond making good academic progress we prepare them to be successful engineers."

"The process is very good," said Sonya Cooper, former College of Engineering associate dean of academics who led the reaccreditation process. "It holds us accountable for our programs. We must illustrate that we are continuously improving our programs based on assessing and evaluating our learning objectives and outcomes."

Cooper is now interim dean of the NMSU College of Health and Social Services. "It tells everyone-parents, students, employees, peer institutions, etc. that we are serious about education," she said.

"We believe in continual improvement of our programs with the help of our industry partners and our alumni," said Reddi. "So it's not surprising to me that we received this unconditional reaccreditation."

Accreditation is a voluntary process that takes approximately one year to complete. Developed by technical professionals from ABET's member societies, ABET criteria focuses on what students experience and learn. ABET accreditation reviews look at program curricula, faculty, facilities, and institutional support and are conducted by teams of highly-skilled professionals from industry, academia and government, with expertise in the ABET disciplines.

Sought worldwide, ABET's voluntary peer-review process is highly respected because it adds critical value to academic programs in the technical disciplines, where quality, precision and safety are of the utmost importance.

ABET is a nonprofit, non-governmental organization with ISO 9001:2015 certification. It currently accredits 4,005 programs at more than 793 colleges and universities in 32 countries. More information about ABET, its member societies, and the accreditation criteria used to evaluate programs can be found at www.abet.org.