NMSU alumni help bring Summer Jam concert to Las Cruces
By Faith Schifani
575-646-6233
schifani@nmsu.edu
Aug 14, 2019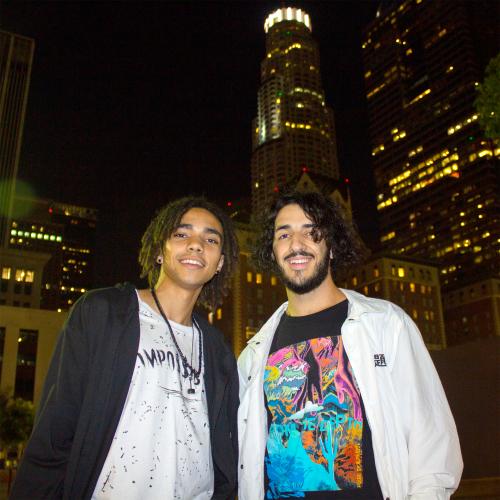 In June, New Mexico State University announced the Summer Jam at the Pan Am concert starring a line-up with three world touring high-caliber artists. Tyga, DJ Mustard and A-trak will perform at 8 p.m. Friday, Aug. 23 at the Pan American Center.
The Pan Am has hosted several high-profile country artists over the last few years including Carrie Underwood, Garth Brooks, Thomas Rhett and Chris Young. A desire for a hip hop and rap lineup of the same caliber inspired two 2018 NMSU alumni known as "Team Naray" to return and give back to their alma mater.  
Torbyn Nare, "Naray" was the university's official DJ as an undergraduate for athletics, tailgates, parties and student organizations, and Jonah Kennon put on shows for the students at NMSU. After years of hard work and envisioning more for New Mexico, they wanted to do a first-rate show for NMSU students and the surrounding community.
"We believe this concert will begin to solidify Las Cruces as an entertainment hub and, will show the rest of the country the potential we know our state, city and school has," said Team Naray. "We plan for 'Summer Jam at the Pan Am' to be the event everyone looks back on as the turning point that brought our region the recognition it deserves. We whole-heartedly believe this will be one of the biggest and most unique events of the year for the students. We are providing an event experience that has never been offered before."
Team Naray, who are serving as consultants, along with Sight & Sound Events, a New Mexico production company, are helping to coordinate logistics of the event. Additionally, "Naray" will play a set during the concert.
Nare and Kennon have been involved with every aspect of the event except for stage production. Their primary role is to bring the creative vision for Summer Jam to life. This includes lineups, marketing, media, contracting, budgeting, consulting, advertising, outreach, creative placement and performance.
"Its success would provide more opportunities for this music genre to occur more often in the Pan Am in the future," said Scott Breckner, Pan Am Special Events coordinator. 
"This is a brand-new approach to entertainment in the state and bridging the gap between NMSU and the community," said Team Naray.
For more information about the concert or to purchase tickets, visit www.summerjampanam.com.