NMSU facilities executive director earns national certificationNMSU facilities executive director earns national certification
By Minerva Baumann
575-646-7566
mbauma46@nmsu.edu
Apr 02, 2019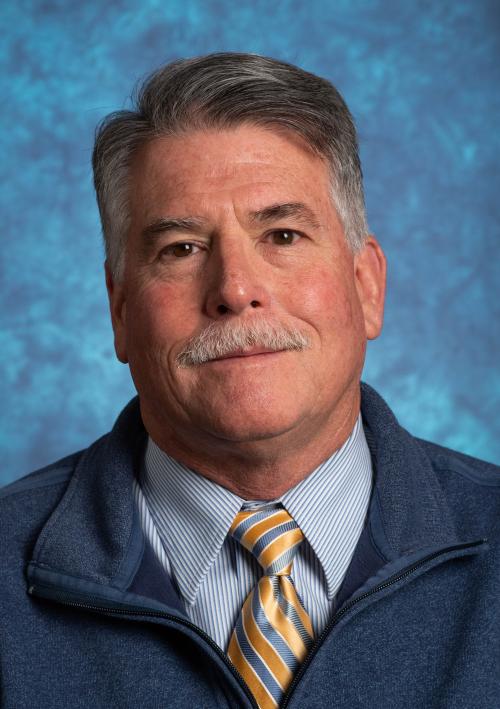 Timothy Dobson, New Mexico State University's executive director of facilities and services, has earned the Certified Educational Facilities Professional credential from the APPA, previously known as the Association of Physical Plant Administrators. The national organization promotes leadership in educational facilities for professionals seeking to build their careers, transform their institutions, and elevate the value and recognition of facilities in education.
Dobson, who has been at NMSU nearly 10 years, received a Bachelor of Science in Mechanical Engineering from NMSU in 1986. His facilities management career began in 1987 at the NASA White Sands Test Facility until 2009 when he joined NMSU Facilities and Services. As executive director, Dobson leads the 263 employees that provide facility maintenance, grounds services, custodial services, and utilities to the campus. He also leads the annual NMSU Facilities Performance Indicator submission.
"This certification is one granted by APPA after submitting your experience for review and passing the certification examination," Dobson. "Obtaining the certification provides credibility to my decisions that guide the daily operations of Facilities Operations. It also assures NMSU that my decisions are made according to best practices and they are always focused on what is best for the university."
Dobson has actively participated in APPA and other national professional organizations since 2012. He is a graduate of the APPA Institute of Facility Management and currently he serves on the APPA Membership Committee, and as the Rocky Mountain Regional Membership Chair.
"We believe in education and keeping up with the latest advances in the industry. When our employees earn these certifications it demonstrates they are up to date and up to speed with the best practices across the industry," said Glen Haubold, associate vice president of facilities services who recently retired from NMSU. "We received the APPA Award for Excellence in 2016. That reflects on seven key best practices and they come out to inspect how we operate. It's a benefit to the university to earn that recognition."
NMSU was one of only three universities in 2016 to earn the APPA Award for Excellence in Facilities Management. The award recognizes excellence in educational facilities operations and highlights the essential role facilities operations plays in overall institutional mission and vision and is valid for five years.