NMSU to host turfgrass irrigation workshop series in Albuquerque beginning March 29New Mexico State University will conduct a series of workshops on turfgrass irrigation in Albuquerque beginning March 29.
By Jane Moorman
505-249-0527
jmoorman@nmsu.edu
Mar 22, 2019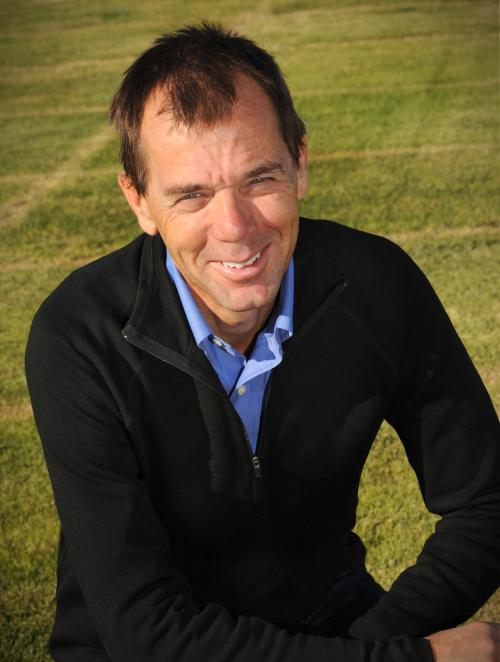 ALBUQUERQUE – New Mexico State University's Extension turfgrass specialist Bernd Leinauer will conduct a series of workshops on turfgrass irrigation in Albuquerque beginning Friday, March 29.
With the new irrigation season about to start, NMSU's Cooperative Extension Service in Bernalillo County is offering the series of workshops addressing how to determine irrigation requirements, how to water efficiently using information from an irrigation audit, and how to install a subsurface irrigation system.
"Turfgrass irrigation accounts for a large portion of residential water use during the growing season of spring, summer and fall," Leinauer said. "However, irrigation is necessary in order to keep our grass and landscape plants alive over the summer because an annual average of 10 inches of rain is not sufficient for most plants to survive."
Despite the considerable amount of water used for outdoor watering, many turfgrass irrigation systems are inefficient. More than half of the water used in turfgrass irrigation may not reach the intended area and is wasted.
The first free workshop, "Lawn Irrigation Seminar," will cover the basics of general turfgrass irrigation. It will begin at 10 a.m. Friday, March 29, at a location on the University of New Mexico campus. The exact location will be provided two days prior to the event via email.
"Participants will learn firsthand all the information needed to determine the amount of water necessary to irrigate a turf area sufficiently during the growing season," said Sara Moran-Duran, NMSU Extension horticulture agent for Bernalillo County.
The second workshop in the series, "Irrigation Audit," will be April 17.
To participate, register with the Bernalillo County Extension offices at 505-243-1386, or online at https://rsvp.nmsu.edu/rsvp/irrigatelawn.