NMSU to host fruit tree pruning workshop at Alcalde March 8New Mexico State University will host a fruit tree pruning workshop at Alcalde March 8
By Jane Moorman
505-249-0527
jmoorman@nmsu.edu
Feb 18, 2019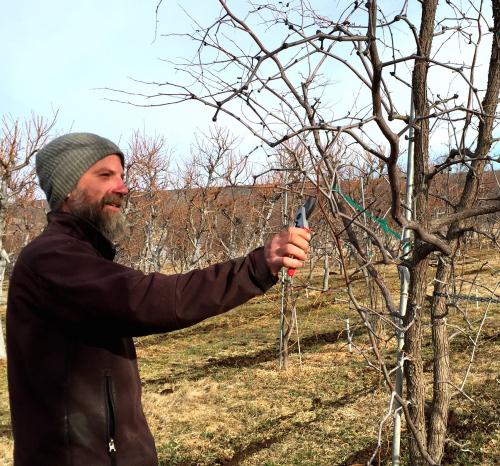 ALCALDE – It's time to prune fruit trees to prepare for this year's growth and crop yield.
New Mexico State University's Extension fruit specialist Shengrui Yao will provide tips for pruning fruit trees at a workshop from 1:30 to 4 p.m. Friday, March 8, at NMSU's Sustainable Agriculture Science Center at Alcalde.
"Home gardeners, small-acreage farmers and commercial fruit growers are all welcome to attend this event," Yao said. "We will cover most temperature fruit tree species, such as apple, peach, cherry, pear, plum and apricot, as well as blackberries and raspberries."
After an indoor presentation about pruning techniques, there will be hands-on sessions in the orchard for the participants to work with the different variety of trees.
The workshop is organized by Extension agricultural agents Tony Valdez, Taos County; Donald Martinez, Rio Arriba County; Tom Dominguez, Santa Fe County; and Yao.
The workshop is limited to 40 participants. Pre-register at https://rsvp.nmsu.edu/rsvp/treepruning2019, or call Anna or Augusta at 505-852-4241 to register.