NMSU professor touts RMI studies program in magazineNMSU professor touts RMI studies program in magazine
By Carlos Andres Lopez
575-646-1955
carlopez@nmsu.edu
Feb 14, 2019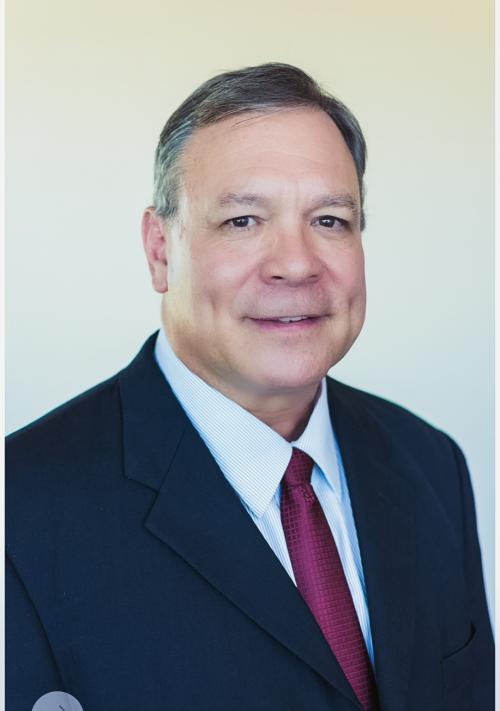 Southern New Mexico may not be a hotbed for insurance activity, but it's home to a thriving risk management and insurance, or RMI, studies program, housed at New Mexico State University.
The program, the first of its kind in the mountain-state region founded by the late professor L.E. "Lije" Pease, serves as the basis of a new article written by NMSU finance professor Tim Query that published this month in Best's Review magazine.
In the article, Query, a faculty member in NMSU's College of Business, draws on his more than 20-year career in RMI academia and the RMI program at NMSU to offer guidance for those interested in establishing an RMI studies program.
"With the industry environment the way it is now, you can start an RMI program just about anywhere," Query said, adding that NMSU offers an RMI minor for all undergraduate students, an RMI concentration for finance undergraduates, and an actuarial science and insurance concentration for math undergraduates.
NMSU's program is proof that a successful RMI program can thrive anywhere, regardless of insurance activity, Query said. But he cautioned that starting such an endeavor requires assistance from an advocate, or "champion," who actively promotes the program, and industry support.
NMSU's program has had "significant" support from local insurance companies, Query said, noting it has likely received more support per-capita than any other program in the nation based on New Mexico's population.
In 2006, Query accepted the Mountain States Insurance Group Endowed Chair at NMSU, a faculty position created through a $1 million donation from the Mountain States Insurance Group and Edward Lujan, an NMSU alumnus and board chairman of the Manuel Lujan Agencies.
The creation of the endowed chair marked a milestone in the program's 25-year history, Query said. The endowment, he added, took the program to the "next level" and helped it become more visible to students, an important aspect for any starting program.
Having an RMI program housed at NMSU, a Hispanic-serving institution, has resulted in more diverse students entering the industry, Query said.
Interest in the NMSU program, in particular the minor option, is on the rise.
Query attributes the rising interest to recent course changes that make it faster to complete the minor program. Now, the program requires only 18 credits to complete, instead of 33, making it more appealing to a wider range of students from various fields of studies like criminal justice, agribusiness and hotel and restaurant management.
"RMI touches a lot of areas besides traditional business," he said.
To read the article, visit http://news.ambest.com/articlecontent.aspx?pc=1009&AltSrc=108&refnum=282065.
For more information about NMSU's College of Business and its RMI program, visit https://business.nmsu.edu.