Extreme conservation next in NMSU climate change seriesRenowned ecologist to discuss extreme conservation in NMSU's February climate change talk.
By Matthew Legarreta
575-646-7953
mattleg@nmsu.edu
Feb 15, 2019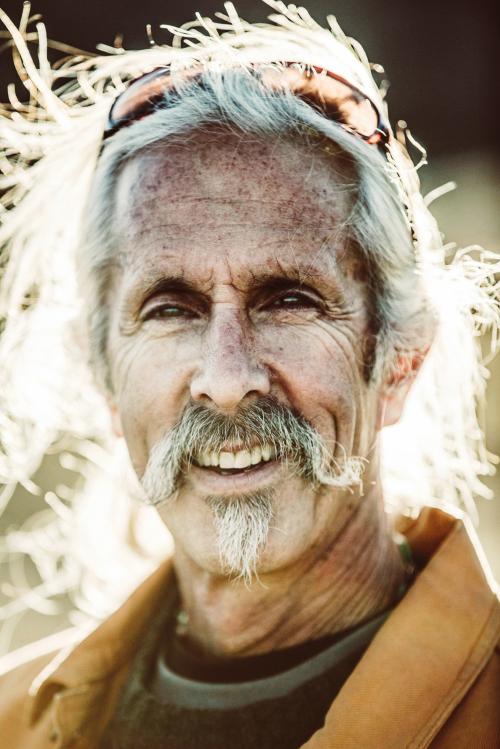 The plight of animals living on the extreme edges of the world will be the focus of the latest installment in New Mexico State University's Climate Change Education Seminar Series.
Joel Berger, an ecologist at Colorado State University's Department of Fish, Wildlife and Conservation Biology, will give a presentation titled "Extreme Conservation on a Glacier-less Planet," at 7 p.m. Wednesday, Feb. 20 at the Rio Grande Theatre. The event is free and open to the public.
Berger will discuss the challenges that animals living in the Arctic and other extreme regions of the planet face due to their rapidly changing environment. The seminar will touch on the critical role that periglacial environments play in these animal's survival, and what results from decreased freezing patterns in their natural habitat.
"Throughout my career I have admired and worked with many amazing ecologists, but Joel is a scientist belonging in an elite league of his own," said NMSU professor and NMSUCCESS co-organizer Gary Roemer. "He explores the frontiers of ecology while passionately advocating for and saving the very species that enable these explorations – he loves science and he loves nature, and he and his work are truly inspirational."
Berger is known for his up-close and unorthodox methods of studying animals in their natural habitats, and has gone as far as dressing up in costume as these animals to test their response to predators and kin.
Berger employed these tactics while gathering material for his latest book, 2018's "Extreme Conservation: Life at the Edges of the World," in which he broke down the living habits of a little understood animal species living in the arctic region called musk oxen.
These oxen are particularly vulnerable to climate change, in particular, freezing rains that can entrap them or prevent them from reaching key forage resources. Berger's research has managed to yield significant scientific insight on the ecology and conservation of this ancient and poorly understood species.
In addition to his work at CSU, Berger also serves as a senior scientist at the Wildlife Conservation Society, a global non-profit organization based in New York City dedicated to the conservation of wildlife and wild-lands.
NMSUCCESS began in spring 2018, when New Mexico State University faculty and Las Cruces community members planned a series of seminars on climate change, including the physical processes, and effects on humanity and biological systems. The series' goal is to shine a light on research and issues related to climate change for a local audience.
Two more programs are scheduled in the series. The next presentation on Mar. 6 by Jonathan Overpeck will be about "Drought, Water Security, and Ecosystem Disruption – the Southwest Climate Challenge" followed by Park Williams who will discuss "Climate Change, Wildfire and Megadrought in the Western United States" on Apr. 3. The remaining talks will also be held at the Rio Grande Theater in downtown Las Cruces.
Additional information about the climate change series is available at https://nmsuccess1.wordpress.com and https://twitter.com/nmsuccess1.