NMSU experts to make presentations on pistachio cultivation Feb. 2Experts from NMSU's Cooperative Extension Service will speak on pistachio cultivation Feb. 2.
By Darrell J. Pehr
575-646-3223
pehr@nmsu.edu
Dec 20, 2017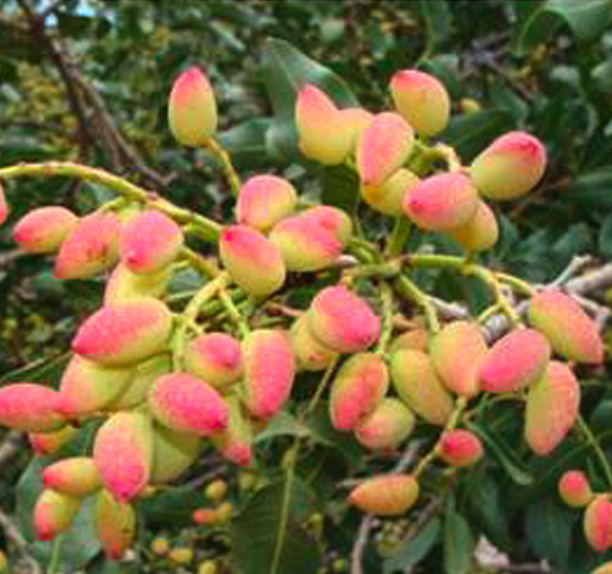 Experts from New Mexico State University's College of Agricultural, Consumer and Environmental Sciences will gather in Otero County for a pistachio workshop Friday, Feb. 2.
According to the U.S. Department of Agriculture's latest Census of Agriculture, Otero County is the leading producer of pistachios in New Mexico and ranked 17th among all U.S. counties where the tree is grown. The latest edition of the New Mexico Department of Agriculture's New Mexico Agricultural Statistics reports there are 76 pistachio orchards in New Mexico covering 513 acres.
The workshop will begin at 8 a.m. Several presentations will be made during the morning by experts from the College of ACES' Cooperative Extension Service.
Topics of the workshops will include Soil Limitation and Needs, presented by agronomist Robert Flynn with Extension Plant Sciences; Fruit Set and Blanking, presented by Richard Heerema, Extension pecan specialist; Irrigation, also presented by Heerema; and presentations on herbicides and invasive weeds by Leslie Beck, Extension weed specialist.
A lunch will follow.
Afternoon sessions will be presented on Navel Orange Worm and Pest Management, by Extension Entomologist Carol Sutherland, and Integrated Wildlife Damage Management, by Extension Wildlife Specialist Sam Smallidge.
The workshop will be at the Otero County Extension Office, 401 Fairgrounds Road in Alamogordo. Registration is $20.
Please RSVP to Extension Ag Agent Sid Gordon at the Otero County Extension Office at 575-437-0231 by Jan. 26.