Scholarships will boost beverage expertise at NMSUThe Society of Wine Educators has awarded three scholarships to people at New Mexico State University.
By Ximena Tapia
575-646-6233
xtapia@nmsu.edu
Sep 18, 2017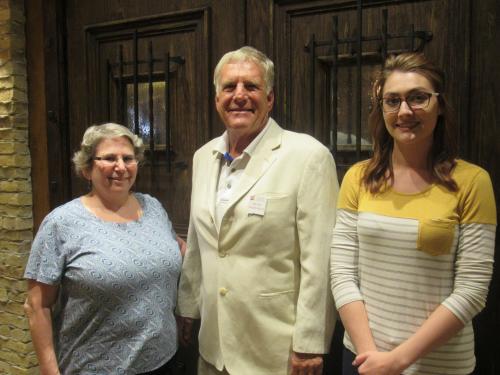 The Society of Wine Educators has awarded three scholarships to members of New Mexico State University's School of Hotel, Restaurant and Tourism Management.
Jean Hertzman, director of HRTM in the College of Agricultural, Consumer and Environmental Sciences, HRTM professor Keith Mandabach, and graduate assistant Carol Ann Castello were all awarded the 2017 Society of Wine Educators Scholarship. The scholarships are worth $700 each, and include materials to help them prepare for certification exams. Hertzman and Castello are studying for the Certified Specialist of Wine exam, and Mandabach for the Certified Specialist of Spirits exam.
"It is unusual for the Society of Wine Educators to accept three people from the same program at one time," Hertzman said. "We have a lot of contacts with organization members and they really wanted HRTM and ACES to be involved."
They will also receive a one-year professional membership in SWE and the opportunity to attend SWE conferences and other educational programs. SWE is a nonprofit organization focused on providing wine and spirits education and certifications.
Hertzman said obtaining these certifications, and potentially the next level, Certified Wine Educator, will benefit the HRTM students at NMSU.
"With the wealth of knowledge necessary to claim one is a wine or beverage expert and the need to keep up-to-date with the constant changes in products, trends and marketing, to be an effective instructor, I need to continually study," Hertzman said. "Obtaining the scholarship and earning the Certified Wine Specialist designation will provide credentials and verify my expertise in the field. It will tremendously benefit my students for me to share that knowledge with them."
The benefits of being certified will be similar for Mandabach, who teaches a Beverage Management elective course. For Castello, it will boost her credentials and career opportunities once she earns her master's degree this year.
The scholarship recipients plan on taking the certification exam sometime in the spring of 2018.