Fourth annual Grape Day at NMSU set for Aug. 25NMSU's fourth annual Grape Day will be held Aug. 25 at the Fabian Garcia Science Center
By Tiffany Acosta
575-646-3929
tfrank@nmsu.edu
Aug 16, 2017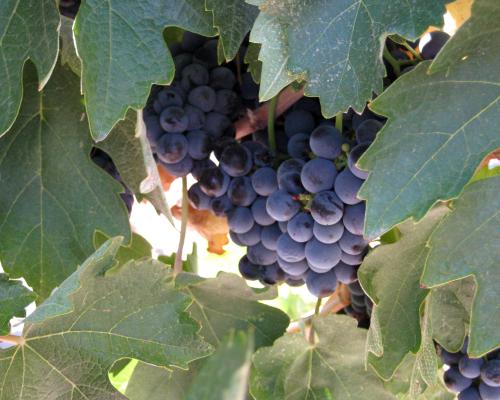 New Mexico State University will host its fourth annual Grape Day from 8 a.m. to 12:30 p.m. Friday, Aug. 25, at the Fabian Garcia Science Center, 113 W. University Ave. The event is free and open to the public.
"This event is geared to those who have an interest in wine grapes and topics related to wine making," said Daniel Goodrich, project coordinator for NMSU's Viticulture program. "This year we have a program that will contain information for amateur grape growers, hobbyist winemakers, industry professionals and the backyard vine growers."
The event begins with a presentation from Nathan Blair, Rio Grande Winery sales and marketing manager, about wine myths from 8:10 to 9 a.m. NMSU Extension Entomologist Carol Sutherland will follow with a presentation about insects in the vineyard/insects and grapes from 9:10 to 10:10 a.m. Gill Giese, NMSU's Viticulturist, will make a presentation from 10:20 to 11:20 a.m. and Dale Ellis, amateur vine grower and wine maker/AGE 458 professor, will conclude the event with a presentation on what to do with all those grapes and home/boutique winemaking from 11:30 a.m. to 12:30 p.m.
For more information on the program visit http://aces.nmsu.edu/ces/viticulture/.