NMSU's third annual Founders Day Picnic has theme of chile cultivation, cuisineNew Mexico State University is planning the third Founders Day April 26.
By Darrell J. Pehr
575-646-3223
pehr@nmsu.edu
Apr 25, 2017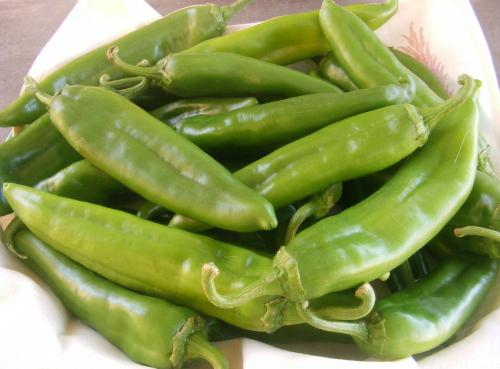 New Mexico State University's third annual Founders Day will be celebrated Wednesday, April 26 featuring a picnic lunch from 11:30 a.m.-1:30 p.m. at the Traders Plaza, south of the College of Business.
The event will go back to the roots of the university – literally – as the theme of chile cultivation and cuisine will include presentations about New Mexico chile pioneers Fabian Garcia and Roy Nakayama.
Martha Andrews, associate professor with Library Archives and Special Collections, will speak about Nakayama, who retired from NMSU in 1986 after a distinguished career in the development of chile varieties.
Regents Professor Paul Bosland will outline the contributions of Garcia, a member of the university's first graduating class who later became director of NMSU's Agricultural Experiment Station and Extension Service in 1913, the first Hispanic in the nation to lead a land-grant agricultural research station.
Also, this event marks the launch of the faculty and staff component of NMSU's $125 million Comprehensive Campaign.
Employees, spouses and retirees are invited. Lunch will be provided by the NMSU Employee Council.
A flyover (weather permitting) will take place at 12:04 p.m. by War Eagles Air Museum pilots Floyd Draper and Dan Taylor.
The event also will include announcement of the 2017 Employment Leadership Award being presented jointly by the New Mexico Commission for the Blind and the National Federation of the Blind of New Mexico.
The NMSU Employee Council's "A" Mountain Staff Award will recognize an exemplary NMSU staff member who represents qualities of integrity, dedication, skill, endurance, resilience, determination and passion in performance of his or her duties. The recipient will be presented with a commemorative NMSU plaque.