New NMSU College of ACES dean to speak at Tucumcari field dayIncoming College of ACES Dean Rolando Flores will be the keynote speaker at the Tucumcari field day.
By Darrell J. Pehr
575-646-3223
pehr@nmsu.edu
Jul 15, 2016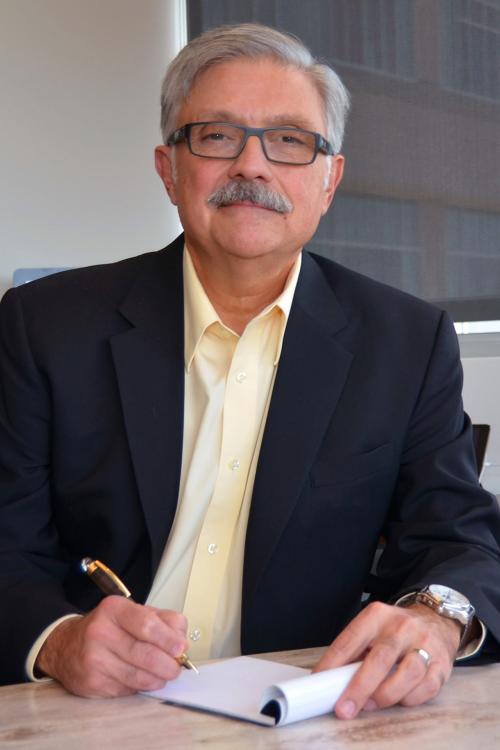 TUCUMCARI – The new dean for the College of Agricultural, Consumer and Environmental Sciences, Rolando Flores, will give the keynote presentation during the annual field day Tuesday, Aug. 2, at the Agricultural Science Center at Tucumcari.
Flores is no stranger to agricultural research and production. For the past 10 years, he has served as professor and head of Food Science and Technology and director of the Food Processing Center at the University of Nebraska-Lincoln.
From 2001-2006, Flores worked first as a research food technologist and later as a research agricultural engineer for the U.S. Department of Agriculture's Agricultural Research Service's Eastern Regional Research Center in Wyndmoor, Pennsylvania.
Flores' extensive career also includes serving as an associate professor in the Department of Grain Science and Industry at Kansas State University; as an associate professor and bioprocess engineer in the Department of Agricultural and Biosystems Engineering and the Department of Food Science and Human Nutrition at Iowa State University; and as an assistant professor and food engineering extension specialist in the Cooperative Extension Service's Department of Biological and Agricultural Engineering at Kansas State University.
"We are very pleased to have our new dean give the keynote presentation and we invite the public to come out to meet the dean and learn about the research projects underway at the center," said Leonard Lauriault, superintendent of the Agricultural Science Center at Tucumcari.
Flores will speak at 5:30 p.m. and a dinner will be provided at 5:45 p.m. The dinner will be sponsored by local businesses and catered by a local 4-H club. Announcements will follow at 6:30 p.m.
At 6:45 p.m. participants will begin a hay wagon tour of the center's grounds where they will receive updates on various research projects.
Marcy Ward, state livestock specialist with NMSU's Animal and Range Sciences Department, will speak on the Grow Safe Livestock Feed Efficiency Testing System.
Shengrui Yao, fruit specialist at NMSU's Sustainable Agricultural Science Center at Alcalde, will give an update on growing jujubes in Eastern New Mexico.
Lauriault, who also serves as forage crop management scientist at the Agricultural Science Center at Tucumcari, will speak about a perennial Kochia for forage.
Mark Marsalis, NMSU extension forage specialist at the Agricultural Science Center at Los Lunas, will give an update on alfalfa planting dates.
Murali Darapuneni, semi-arid cropping system specialist at the Tucumcari Center, will give an update on cropping systems and rotation crops.
Refreshments and adjournment will follow at 9 p.m.
Registration starts at 4:30 p.m. The center is 3 miles northeast of Tucumcari on U.S. 54. For additional information or directions, please call 575-461-1620 or email tucumcar@nmsu.edu.